4 Website Broker Reviews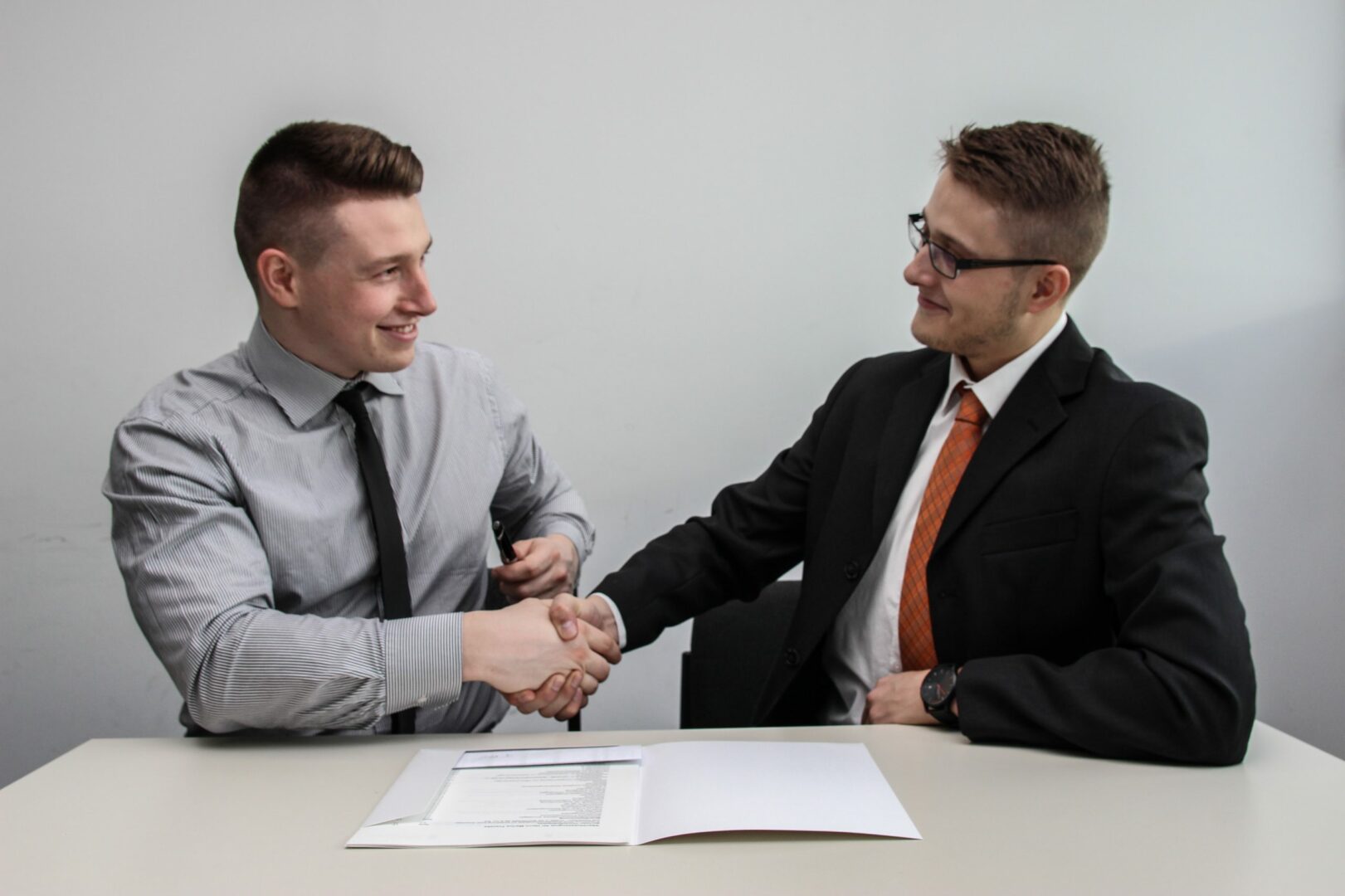 In this article, we're examining how website brokers can help with online commerce. A website broker is an ideal service for someone looking to buy or sell a website. We're going to look at the top website brokers on the market, and give you all the essentials about this popular area of online business.
But first, let's run through the basics:
What is a Website Broker?
Essentially, a website broker is similar to a business broker in any other area of selling. It is a website broker's primary function to completely arrange the sale between buyer and seller.
An online broker works with the website seller to help them secure the best purchase price possible. The broker handles all the tasks involved in the sale – such as evaluating the website, setting the purchase price, marketing the asset, and handling the legal aspects of the sale.
Of course, the process can be quite a bit more complicated than this, and it will depend on your specific selling process and what you need as a business owner. This is why a website broker is a great tool for inexperienced sellers, as you are essentially drawing on this company's extensive experience in this area.
What Are the Best Brokers to Buy and Sell A Website?
In this section, we've compiled our favorite website brokers that buy and sell websites. These brokers have all developed valuable expertise in this area, and may be a sound choice for selling your website.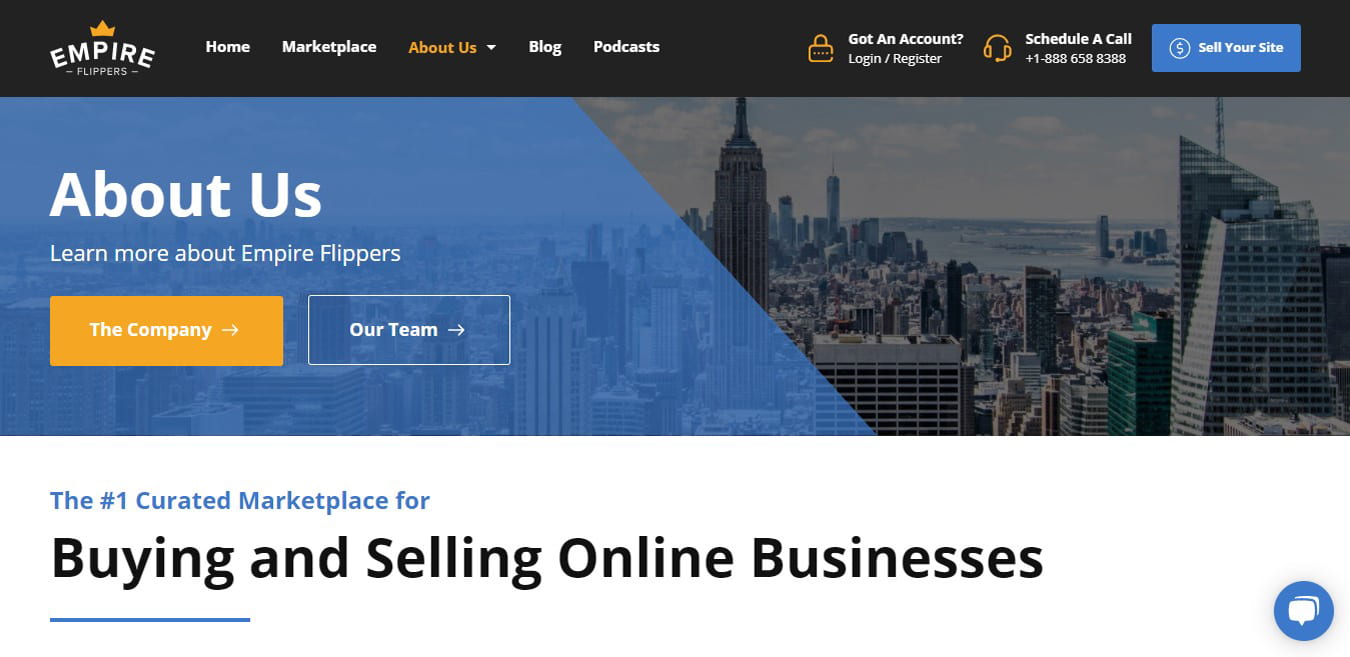 Empire Flippers are one of the most experienced website brokerage companies in the business. They've achieved millions in sales, with an 89% success rate for their listings! Empire Flippers has handled many listings, and you are relying on their expertise and experience to achieve similar success for you.
Empire Flippers utilizes various marketing strategies, but one of the main benefits is that you they list websites on their own site, which receives considerable traffic on its own. Empire Flippers puts significant effort into curating its offerings, which helps to keep people coming back to their website.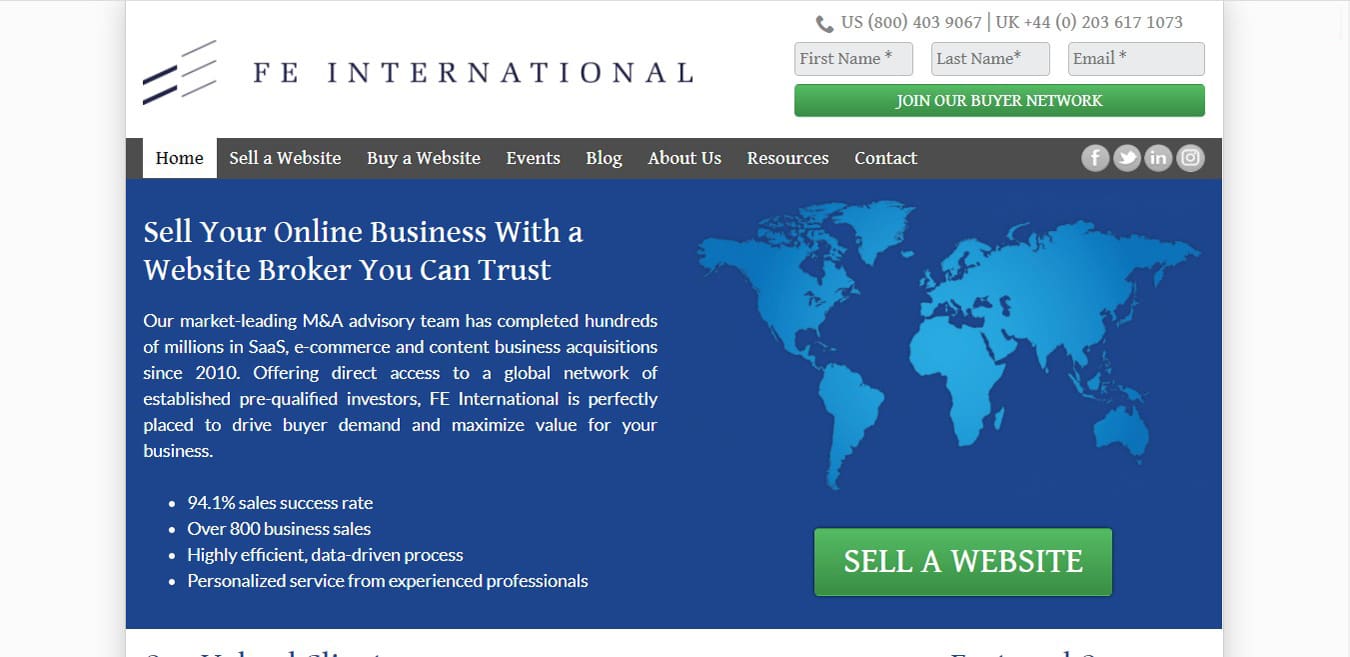 FE International is a website broker which specializes in working with high net worth clients. They broker websites with a well-established revenue stream, so that they can curate product offerings which are high-value, and highly reputable. FE International is a well-respected website broker, and they have completed many transactions over the years. They hold a 94.1% success rate, and have sold over 800 online businesses.
FE International is a quality website broker, but you have to be sure that you actually qualify to receive their services. If your online asset has an established high-revenue stream, then you may qualify for their personalized assistance.
FE International is a highly experienced broker that has the results to prove it. However, we can really only recommend them for certain sellers, as it is difficult to qualify for their services.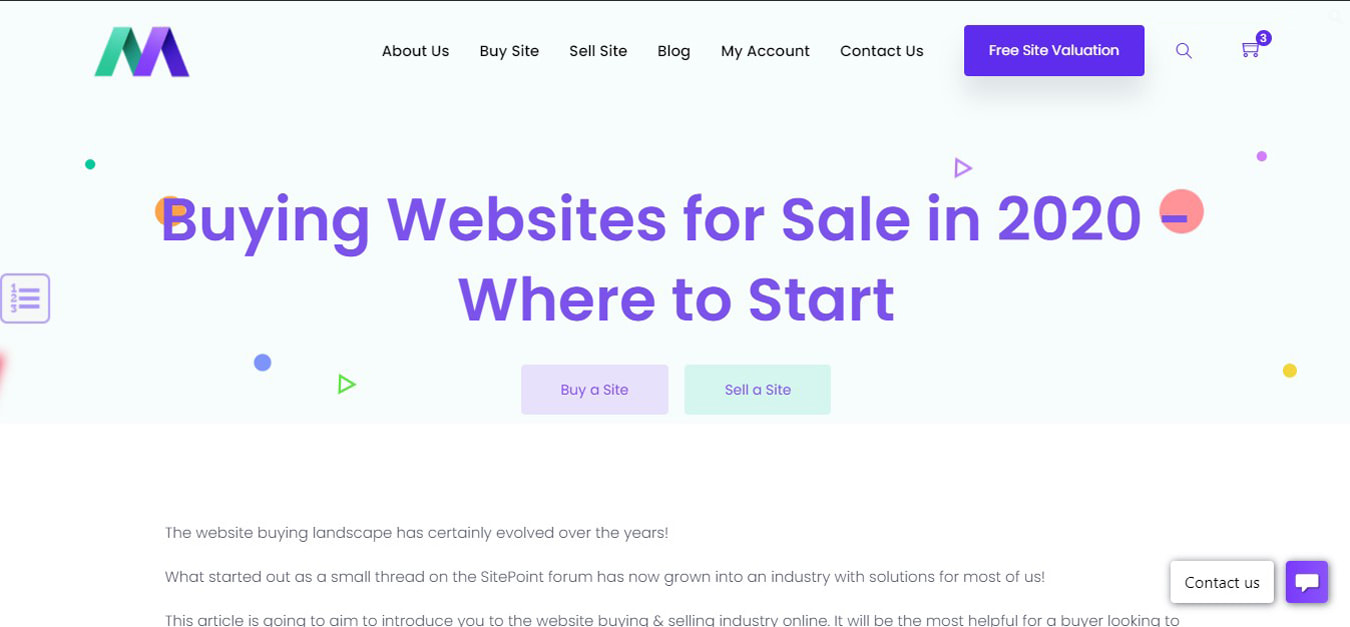 In stark contrast to FE International, we have Motion Invest. Motion Invest actually specializes in brokering websites which have lower net worth. They are comfortable buying and selling websites that have valuations as low as $50! If you are a seller without a high-value online asset, then they are worth your consideration.
Motion Invest focuses on simplicity and usability above all else. Motion Invest will often actually purchase the online offering before they list it for sale. This is a bit different than the typical broker process. As a seller, this allows you to see money up front, which saves you time and complexity. If the seller isn't interested in selling up-front, they may also list their website on Motion Invest's online marketplace.
Motion Invest provides a streamlined process for connecting buyers and sellers. They list offerings on their own marketplace for buyers to peruse. Although operating in a different niche from the typical broker, Motion Invest might be a great option for a seller who is looking to complete the process quickly and easily.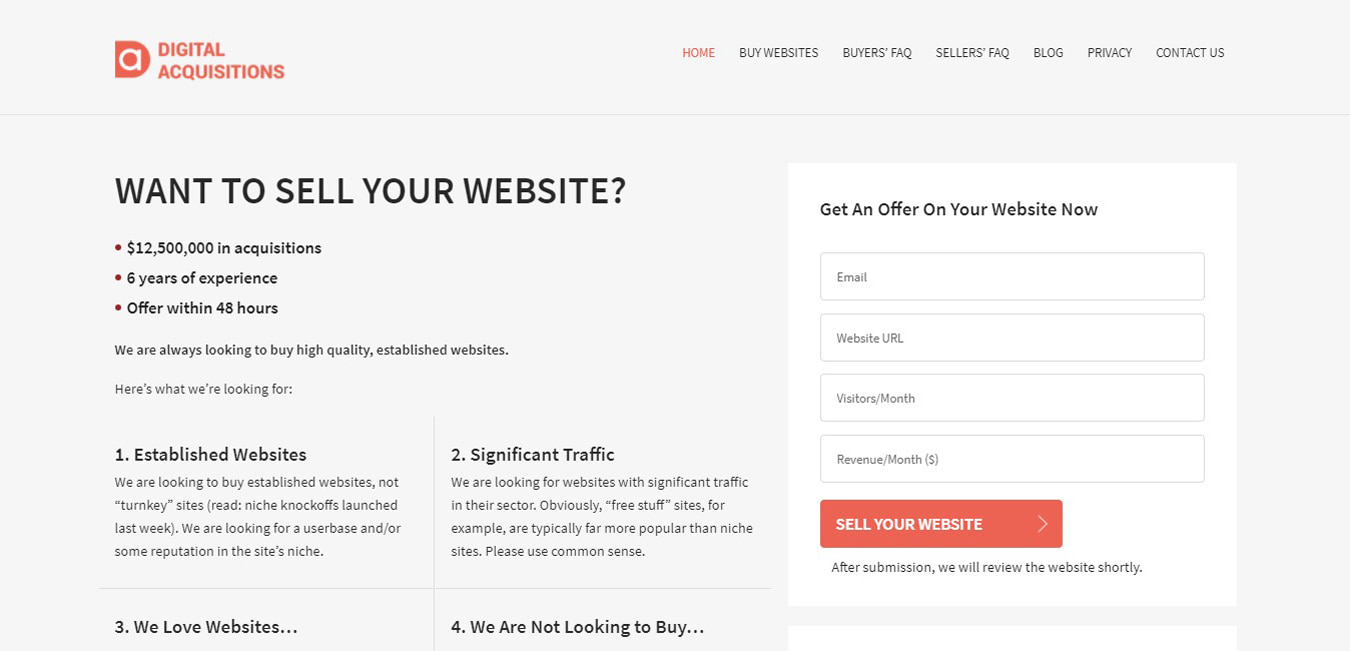 Digital Acquisitions is another established website broker for you to consider. Digital Acquisitions specializes in listing high-value, established websites. They exclusively purchase established websites – meaning that these sites have already generated significant traffic and revenue.
Digital Acquisitions will often purchase a website outright, and list it for sale on their own online marketplace.
Their success speaks for itself – with over $12,500,000 in acquisitions, and over 6 years in experience. Digital Acquisitions is a suitable company to consider if you have already built an established website and are looking to streamline the selling process.
How Does a Website Broker ServiceWork?
As a seller, you might be wondering one thing – how do I use a website broker? The process is relatively straightforward, but it's helpful to know the typical process so that you can evaluate the broker's performance.
As the seller, you would first approach the broker and let them know that you are looking to sell your website. The broker will likely want to enter into an exclusive agreement to sell your website, so that they are the only ones able to list your website. If you both agree on terms, then the process can begin.
The broker will then perform a valuation of your website. The broker will fully examine your website, so that they can list it for an appropriate price. Based on this valuation, the broker will compile a sales presentation, similar to a "listing", so that potential buyers can survey the offering. It includes all the relevant data concerning the sale (revenue, traffic data, etc.).
The broker will also market the listing as they see fit, using their own platform, and various strategies to reach potential buyers. Their goal is to get the listing seen by credible buyers, so that they can generate offers.
The broker will come to the seller with any offer. The seller can consider the offer, reject or accept, or instruct the broker to counteroffer. If a sale is accepted, the broker will then handle all of the legal aspects involved with the sale. The broker will also handle any questions or concerns that may arise after a sale is completed.
As you can see, a broker is a comprehensive service, and helps to facilitate a sale from start to finish.
What Does a Website Broker Cost?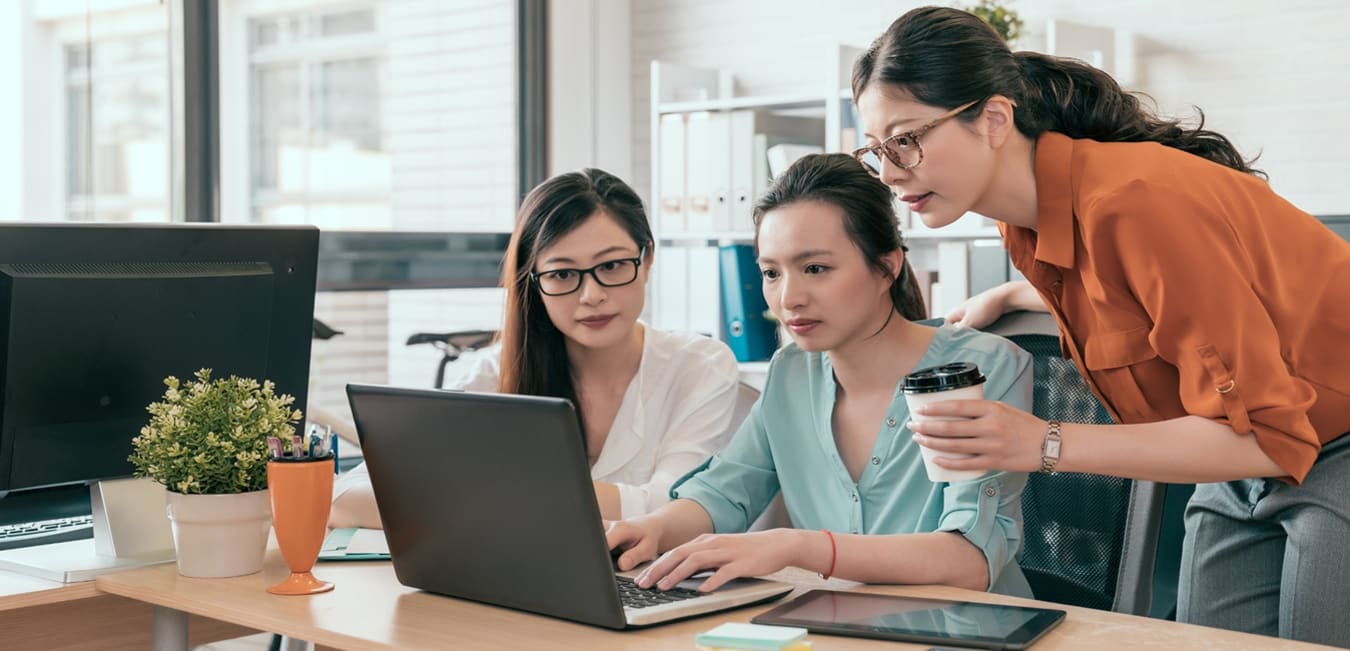 One of the most common questions associated with a broker is related to their cost. Simply put, there is no direct answer to this question, as various brokers have different prices. Generally speaking, most brokers operate on a commission, which is based on the final gross sale price of the asset. The rate tends to differ, but it is generally in the 10-15% range.
Although commission is the popular option, some brokers do also operate on a fixed cost basis. The fixed cost is set at the start of the process, and the seller pays the broker to use their services.
Some brokers also operate on a mixture of these two-pricing structures. Our advice is to get full and complete info on a broker's pricing before entering into an agreement.
Should You Use a Website Broker?
Before we wrap up, there is one question that is often asked by sellers before deciding whether to use a broker: "do I actually need a website broker?" Essentially, the answer to this question depends on your personal capabilities. A website broker assists with the sale from start to finish. If you are comfortable handling these details on your own, then perhaps you might not require a broker. The main question is whether you think a broker will justify their own cost by providing you with a higher return on your asset.
If you are considering handling the sale on your own, consider these questions:
How much is your site worth?
First, you will need to know how to perform a proper valuation on your own. Without being able to properly provide a listing price, you cannot hope to sell your website successfully. You'll need to know the proper method for evaluating your traffic and revenue data to list a fair valuation.
Can you find buyers on your own?
Next, you're going to need to know how to market your offering to find potential buyers. One of the most important parts of selling a website is getting your offer seen. If you are not using a broker, you'll have to undertake these marketing efforts on your own.
Can you handle money transfers and contracts?
Another important part of selling a website is the legal and monetary aspects. Because a broker would typically handle this for you, you need to be sure you are adept in this area before handling the sale on your own.
Can you handle the technical transfer of your site?
Finally, there's the actual technical transfer of the site, which involves transferring all the assets to the buyer.
How to choose the best website broker to sell your site
When it really comes down to it, you want to choose the best website broker to sell your site. In this article, we focused on giving you everything you need to make this decision. We gave you a full outline of the brokering process, and gave you our picks for the top online brokers in the business. You need to evaluate your needs as a seller, and choose a broker that best aligns with these needs. Consider your service offering, as well as your level of expertise, and see how this aligns with our options above.
We are confident that you can use our guide to make the best choice for your online business!