BrandBuilders helps affiliate marketers reach their goals, and they love a good success story. Their site management service has helped numerous clients increase their site traffic and sales, so they have put together this case study, highlighting some real data that shows how they have worked on their clients' sites and the improvements they have been able to make.
0
%
Increase in Site Speed
0
pt
Increase in Site Health
0
%
Increase in Clicks & Traffic
Goals
Client A had been in the affiliate marketing game for a while, but his website was struggling. Organic traffic was on a downward trend, the mobile and desktop versions of the site were slow, and the overall health score needed a boost.
Client B, on the other hand, was new to affiliate marketing and needed help developing a passive income stream.
"I don't want to quit my job as a software developer. That is not my initial idea, but to build something up over time for my retirement in about 10 years."
Solutions
Searching for solutions to his website woes, Client A received a promotional email for BrandBuilders' managed website services.
He stated his desire to have professionals manage his site in order to bring back traffic and increase speed. He wanted a hands-off experience that would improve his site while allowing him to focus on his work and personal life.
Meanwhile, Client B first learned of BrandBuilders through a Miles Beckler YouTube video. Once in touch with them, he decided to go with a custom site package.
"I have a niche in mind, but I would like to have it verified by a pro. If it looks promising, I am considering a jumpstart using a custom setup."
Well, it did look promising, and Client B not only received his first custom site, but decided to use BrandBuilders' managed website services for some extra help getting the site on its feet too.
Results
Client A began working with BrandBuilders in late July 2021. In just a few months, he noticed that his organic web traffic was beginning to steadily grow again – from approximately 8,000 visitors in November to 14,852 in March.

His site specs had improved too. Starting with a mobile site speed score of 33, he saw a 32-point improvement, or, in other words, a 97% increase in speed.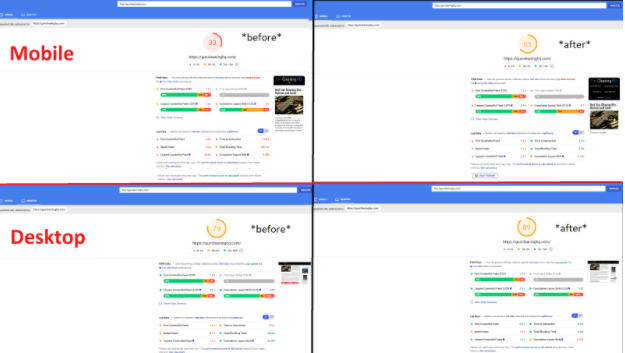 His site health score had dramatically increased too. Beginning with a score of 77 in site health, he saw a 21-point increase to an excellent 98 while working with BrandBuilders.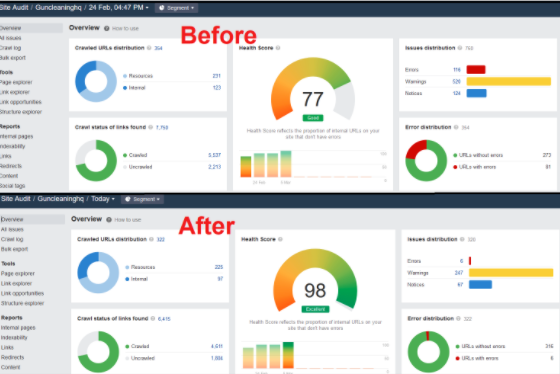 When asked to describe his experience using the managed website service, he simply said the following:
"Needless to say I'm happy with the results."
Client B received his custom-created site from BrandBuilders in June of 2021. With the help of their site management service, he saw his first affiliate commission in December.
Since December, Client B has seen a steady increase in both clicks and traffic, going from approximately 50 users in January to nearly 150 in February. That's a 200% jump in just one month!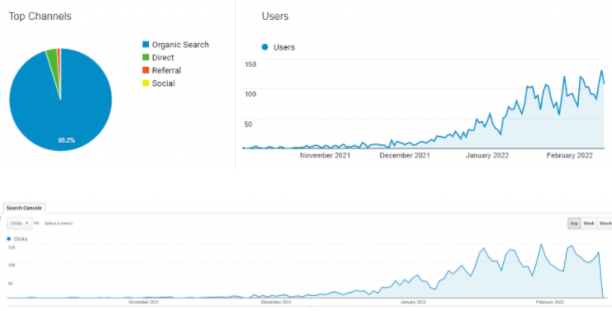 Client B is looking forward to even more traffic and clicks over time while continuing to enlist BrandBuilders for site management.
"I am really happy to see the first fruits of our work."
The data speaks for itself! BrandBuilders' site management services can help you out whether you're a newcomer without a site yet or a veteran with a site that's lagging behind. They also offer a 30min free consultation call to go over your site and how they believe they can help you.