Today, we're going to take a close look at the differences between two of the hottest website marketplaces on the Internet: Empire Flippers and Flippa.
While it's evident by their names that both services focus on flipping websites, there are significant differences in how people use them and the services that each offers. We're examining Empire Flippers vs Flippa and giving you our top choice.
What is a Website Broker?
Both of the companies on our list are website brokers. Before we jump into our comparison, let's examine what this term means.
In a general sense, a website broker is someone that helps a seller to sell a website. Similar to a broker for any goods or services, they handle all the necessary formalities to complete the sale, including creating the listing, marketing the listing, evaluating competing offers, and meeting the legal requirements to complete the sale.
Each of these offers its unique approach to website brokerage. Let's take a closer look.
Empire Flippers
General Outline
First up is Empire Flippers. Empire Flippers are one of the most popular website brokers on the market. It has sold over $100 million in online businesses and won multiple awards for its work, including the Inc. 5000 Award for the fastest-growing companies in America for four years in a row.
Empire Flippers offers a personalized approach to website brokerage. Sellers complete an application to be sure that their offering meets the quality standards for websites sold by Empire Flippers. If the Empire Flippers team approves the asset, then they assist the seller in the selling process.
Empire Flippers markets the website, lists it on the online marketplace, and helps the seller secure real offers from buyers. It comes to the seller with each one and helps to compare them. When a sale is approved, Empire Flippers handles the transfer.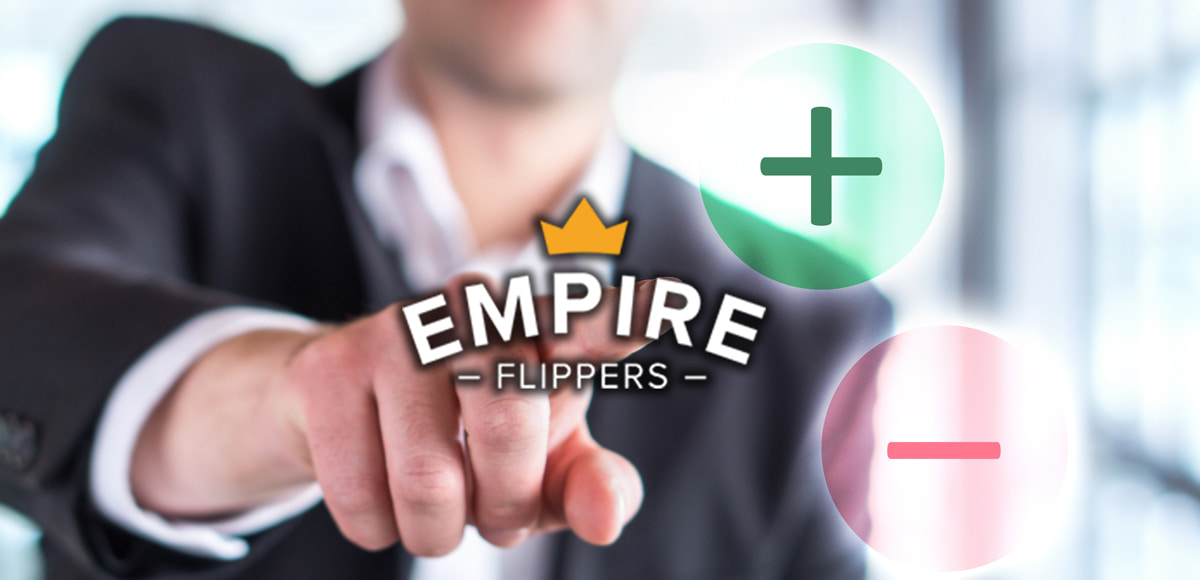 Pros
The main advantage to Empire Flippers is that it lists high-quality online assets and has rigorous quality control standards to ensure that each offer listed on its marketplace is worthwhile. This approach is an advantage to both buyers and sellers.
Buyers can survey the Empire Flippers website, knowing that it vets each offering for quality and transparency. They know that Empire Flippers has approved the asset, and buyers can be comfortable knowing each listing is potentially worthwhile.
For sellers, Empire Flippers offers a more personalized approach than many online brokers. Its team works with you to create a listing to attract more buyers and can take its wide array of expertise to secure the best offer. It also handles the legal side of the sale, including the transfer of the asset.
Cons
The biggest downside to Empire Flippers is that it carefully vets its offerings for quality and lists its assets at competitive prices. We know that this sounds more like a pro than a con, but hear us out.
As a buyer, you're looking for deals. If Empire Flippers have already done the due diligence for you, then there is a lower chance you can find those hidden gems and secure a substantial return on investment. If you're looking for this type of marketplace, then you might want to check out our next service.
Flippa
General Outline
Flippa is one of the biggest online marketplaces for buying and selling websites. They run an online marketplace that is unrivaled when it comes to buying and selling website domains. Flippa was founded in 2009 and has sold over 38,900 digital assets total.
The processes for buyers and sellers are simple and intuitive.
For sellers, there is a step-by-step process for listing a website for sale. It includes filling out informational sections and verifying your identity and your traffic and revenue data. There's also a valuation tool to find out what your website is worth. Flippa won't accept every offer, but the bar is generally much lower than other sites. You can also choose to work with one of Flippa's trusted brokers to assist you.
Buyers can survey Flippa's large online marketplace to bid for assets or purchase them outright. Flippa aims for quality offerings, but the focus is more on quantity overall.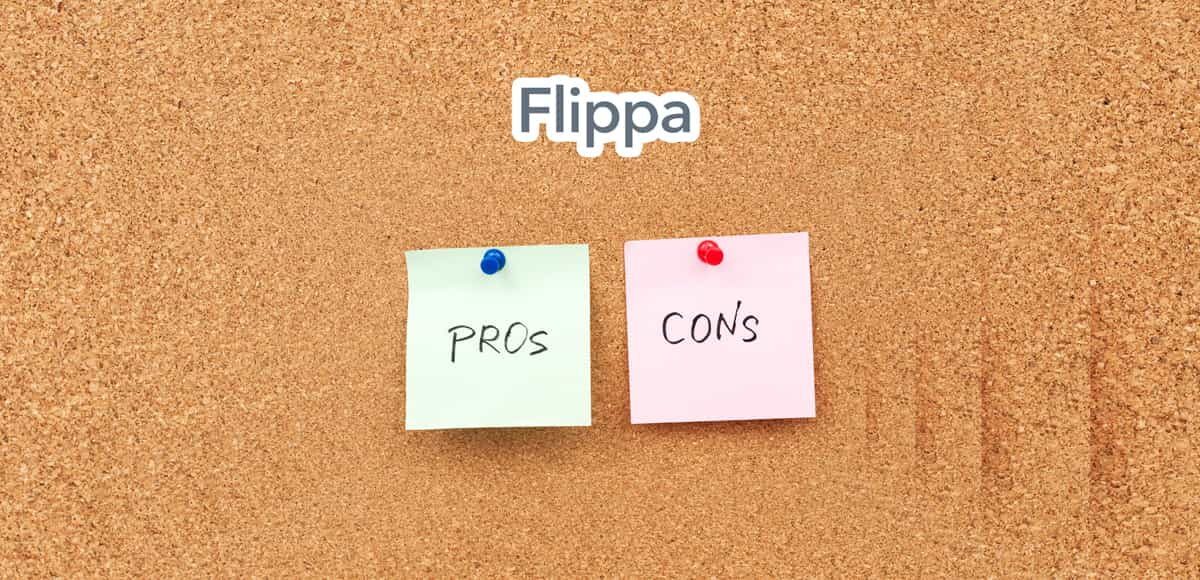 Pros
The biggest pro of using Flippa is usability. For both buyers and sellers, Flippa is highly intuitive, and barriers to entry are low.
Sellers can quite easily create a listing, and it is much easier to get listed on Flippa than it is on most website brokerages or marketplaces. Flippa does vet sites for transparency and quality, but things tend to slip between the cracks, as we'll examine later.
Either way, sellers who list on Flippa know their offerings will get seen because there are so many active users. Flippa is so big that it increases the odds of buyers seeing each listing. Plus, there's a good chance that a quality offering will receive its desired purchase price.
For buyers, the main advantage is the opportunity to find value. Because Flippa vets sites less extensively, there is always the potential of finding an undervalued asset. You need to do the due diligence yourself, but it might pay off if you find a website that can secure you a hefty ROI.
Cons
The cons of Flippa derive from the same features that make it such a popular website. Flippa has all sorts of assets listed, which means that for every high-quality asset, there is a low-quality asset.
There are scams on Flippa, and there's always the potential that a website has misrepresented itself to appear more attractive to buyers by lying about revenue data and traffic. Flippa does take measures to verify this data, but it isn't always as effective as it could be.
As a buyer on Flippa, you need to do your due diligence. It might lead you to find that hidden value, but it might also lead you to find a scam!
Flippa vs. Empire Flippers – Verdict
When it comes to choosing between Flippa and Empire Flippers, the verdict depends on your preferences.
As we've seen, both sites have strengths and weaknesses. As far as overall quality goes, we'd probably recommend Empire Flippers. But as far as quantity goes, we'd definitely give it to Flippa.
It really depends on what you are looking for, whether you're buying or selling. If you're a buyer who prefers to do due diligence yourself, go with Flippa. If you want offerings that have been vetted and evaluated, go with Empire Flippers.
For sellers, you'll probably have an easier time getting listed on Flippa but will receive more personalized advice and help from Empire Flippers. With Flippa, you'll probably get more views on your listing because its marketplace generates more traffic.
Of the two, we like Empire Flippers the best. Both have benefits and drawbacks, but we think that they offer slightly more quality overall. Plus, there are far fewer scams on Flippa, and we really don't like scams!
But what do you do if neither of these web services appeals to you? Well, we've got just the thing for that too. Next up, we'll give you our top alternative to both of these services.
The Best Alternative
An alternative to Flippa and Empire Flippers is Motion Invest! Motion Invest is a great alternative to both of these sites for its extra level of attention to detail that it puts into each of its listings.
Motion Invest focuses on websites that have smaller revenue streams. Specifically, websites which make $50-$2000 per month. Flippa and Empire Flippers might see these websites as not worth their time, but Motion Invest doesn't agree.
Motion Invest carefully vets each offering to ensure quality and even has a free valuation tool that sellers can use. It has such confidence in many of its listings that it outright purchases them before listing them on the marketplace.
If you're looking for a website brokerage with a more personal touch geared toward smaller revenue streams, consider Motion Invest. It is an ideal option for those who don't qualify to list on larger website marketplaces, such as Flippa and Empire Flippers. And considering most websites have smaller revenue streams, it's the preferred option of many.
Final Thoughts
As you can see, these sites have pretty notable differences in their service offerings, which leads to varying customer experiences for both buyers and sellers.
Both sites have their strengths and weaknesses, which might make them more or less ideal for you. If you're looking for a viable alternative, consider Motion Invest!