Flippa Website Review – What To Spot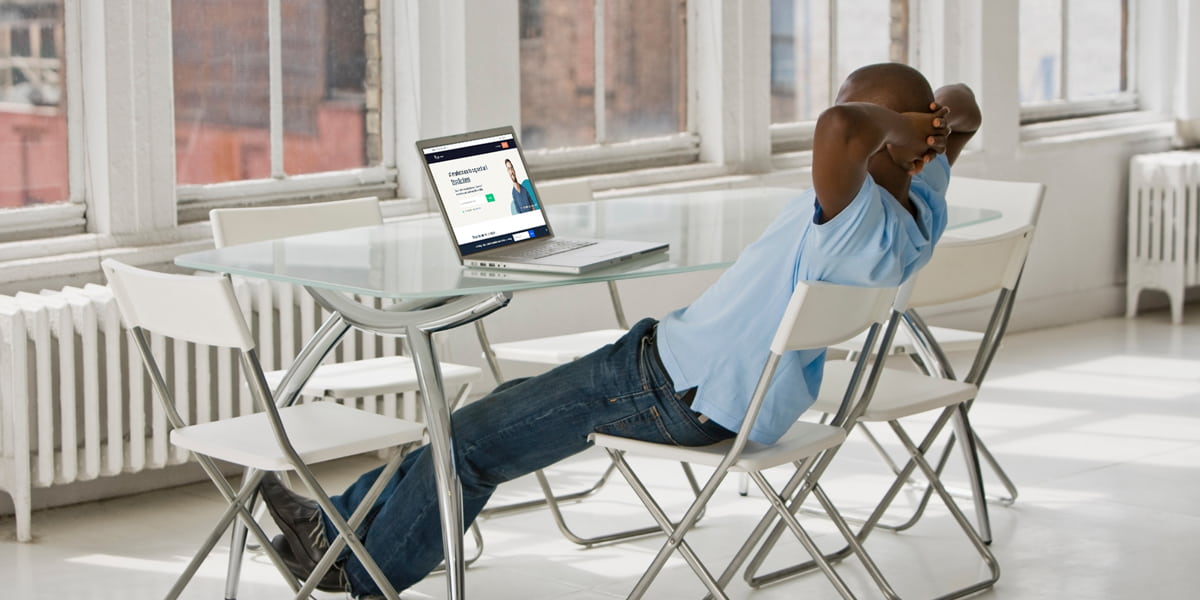 Today, we're checking out one of the most popular online marketplaces – Flippa. We're going to give you a comprehensive review of this popular destination to buy and sell websites, starting with the basics and then breaking down the most popular features. Then, we'll finish with an in-depth look at the benefits & drawbacks to website flipping using Flippa.
What Is Flippa?
Flippa is a large online marketplace for people looking to buy and sell websites. It hosts its marketplace where sellers can list their site and buyers can peruse the offerings. Flippa goes above and beyond this in terms of the role it plays and offers various services and features for both buyers and sellers.
Flippa was started in 2009 and has quickly become one of the most trafficked online marketplaces for website flipping. Today, we're going to figure out whether it lives up to the hype by examining the main features for buyers and sellers. Then, we're going to give you the top pros and cons of this online marketplace for websites.
Features Offered by Flippa
First, let's take a look at what Flippa has to offer.
Listing Websites
The primary function of Flippa is to list domain names for sale. Flippa has various tools that help buyers and sellers with this process.
Because sellers are the ones who are listing websites, Flippa gears most of its services to them. Listing a website on Flippa is simple and intuitive. You have to create an account, verify your ID, and create the listing. There are various tools in place to verify that the information in your listing is true to prevent any fraudulent behavior from sellers.
Click here to learn more about how to create a listing on Flippa.
Since Flippa engages both buyers and sellers, there are tools offered for buyers as well. The main one is the ability to browse and peruse Flippa's online marketplace. Buyers can view all listings, separate them by category, and perform their due diligence to see whether the website is worth the purchase price.
The purchase price is one of the most important variables in buying and selling a website. We'll talk more about that next.
Valuation
Flippa offers a valuation tool to help sellers find out what their website is worth. This valuation tool is relatively simple to use and asks the seller for numerous details about their website, including revenue figures and expenses.
The valuation tool is designed to help sellers understand what their website is worth so that they can list it for sale at a fair price. It also helps them determine a price that is attractive to buyers so they can make sure their listing is competitive.
The valuation tool is free to use. It uses a relatively standardized approach to evaluate each website, but it is a good starting point.
Broker Services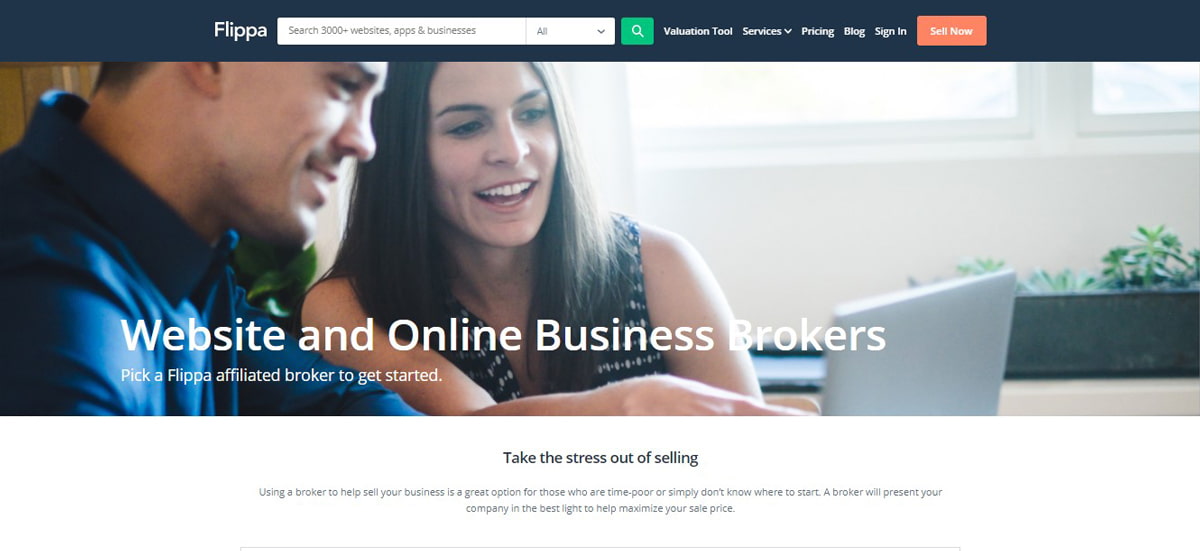 Flippa also offers a list of trusted brokers that you can contact to help you sell your online businesses.
A website broker is similar to a broker in any other area of business. They work with the seller to handle the selling procedures and connect them with buyers. The broker evaluates the website, creates a listing, and handles the marketing to reach prospective buyers. Once an offer is accepted, the broker handles the legal procedures associated with the sale.
Flippa's list of trusted brokers is pretty good, but they are considered discount brokers. They do help with sales, but they won't give you the personalized attention that other more expensive brokers do.
And More!
Flippa offers many more services on its website, but this is a good rundown of the basics to get us started. Now that we know what Flippa offers, we're going to get into our thoughts about what Flippa does wrong and what it does right. We intend to help you make up your mind about whether or not this is the service for you!
Drawbacks of Using Flippa
Flippa is one of the largest online marketplaces for listing and for buying websites, so it must be doing something right. That said, an oversaturation of users presents some notable hurdles for both buyers and sellers. Next, we're outlining the drawbacks of using Flippa.
Competitive
One downside to Flippa is something that always happens when a website gets too popular – it's competitive!
Because Flippa has so many users, it's more and more difficult to find value. Sellers receive better offers for their websites and there are more buyers to compete against, making it difficult to secure the purchase of the site you want.
For sellers, this can be challenging because it becomes more difficult for your website to be seen. You are competing against a significant number of other listings, so it becomes more difficult to capture the full value of your website.
From the buyer's perspective, the landscape is very competitive. There is less and less opportunity to find undervalued websites as more users are searching for deals. There is a good chance that a website becomes overvalued in the bidding process.
This is the unfortunate reality of buying and selling using a popular marketplace. That said, it does have its advantages. As a seller, you can be confident that your product will be seen. As a buyer, you know you always have a wide range of options to choose from.
Lots of Scams
Because of the sheer number of offerings on Flippa, there's a higher chance that some of those offerings may not be what they seem. To put it bluntly, you have to look out for scams on Flippa.
Flippa's focus is on quantity over quality. Although they do have a vetting process that reduces scams, it is still pretty easy to get a listing on Flippa. The standards are low because Flippa wants to offer a full marketplace for buyers and sellers. Therefore, some sites may not be what they seem. For example, sites may misrepresent their revenue and traffic figures to become more appealing to a buyer.
Need to do Due Diligence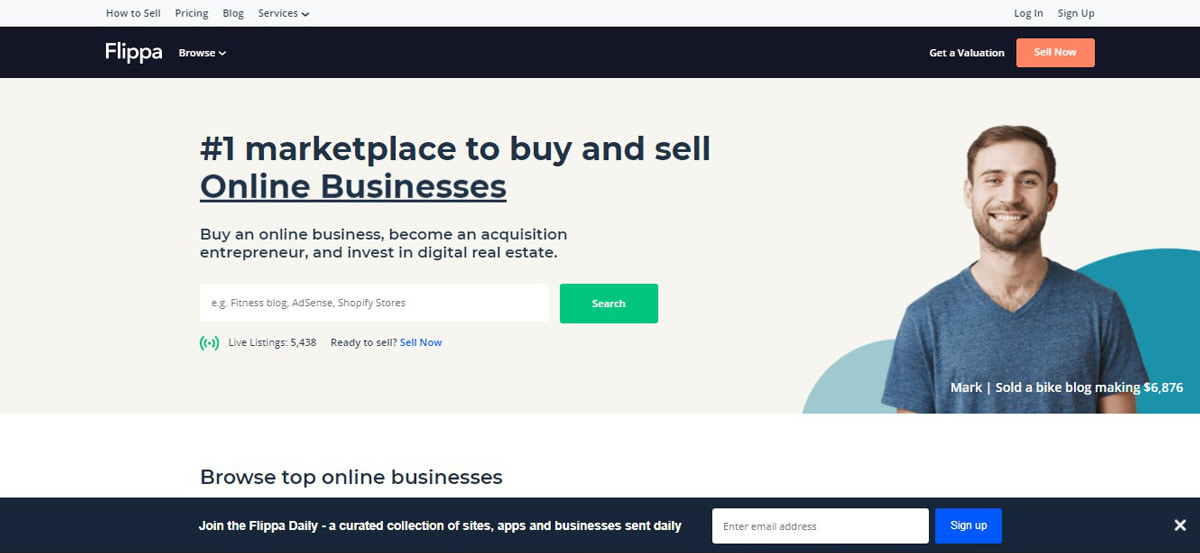 Flippa leaves it up to the buyers and sellers to evaluate quality. It was designed to be a full marketplace for buyers and sellers, and you have to work to find your value.
The result is that purchasing on Flippa requires a lot of due diligence. This is both a good thing and a bad thing. The downside is that it is costly and time-consuming. You may waste a lot of time evaluating a website that you won't end up buying. On the other hand, it's a barrier to entry which might allow savvy buyers to find undervalued sites by identifying hidden value.
You simply have to be aware of these factors when buying and selling on Flippa. Due diligence should always be an essential part of the process.
What Could Be Improved or Changed?
What do we think could be improved about Flippa? At the end of the day, we think Flippa is good at what it does. It could take more measures to prevent scams and increase transparency. But on the other hand, this is the cost of doing business on Flippa. It's a big marketplace that offers products of various levels of quality, and it's up to buyers and sellers to put in the work to find out if they're getting a good value or being taken advantage of.
Similar to other open marketplaces, you can't expect everything to be properly valued. You should expect to put in some due diligence yourself.
We also understand that this approach is not for everyone. If you're interested in services that vet their offerings more carefully for quality, consider a more focused website brokerage such as Motion Invest. Motion Invest vets its offerings before they are listed and even outright purchases a lot of them. This goes to show that it stands behind its services and can attest to their quality.
Flippa Review
The bottom line, then, is what do we think of Flippa? We think Flippa is good at what it does. As long as you keep your expectations in check, there is a lot to like here. Flippa is a large, competitive online marketplace. As such, it contains the benefits and the drawbacks associated with a large online marketplace.
Expect there to be scams, and expect to do your due diligence to find offerings of value. As long as you keep your expectations in check, there is a lot of value to be found in Flippa.
Flippa isn't for everyone, but it does offer a lot of features that savvy buyers and sellers will enjoy. If you want to put in the work and find those hidden gems or if you want a marketplace where your listing will always be seen, consider Flippa.
But, if you want an easier buying and selling experience, there are many other options available.
Thanks for reading our Flippa review! We hope we've provided you all the information you need to make a careful decision!