Growth Plan
(ItIShooting.com)
Have you thought about buying a site but are unsure what you could do to grow it or improve it? In this short post, I will show you some of the ways one could improve one of our sites thats for sale, ItIshooting.com, and grow it to increase the monthly income from data we gathered from a variety of our tools.
Content Upgrades
One big thing you can do with any site you buy to see results fairly quickly is to improve the existing content. Content upgrades have been proven to help lift a site in 2-3 weeks if done correctly. One good strategy is to add more content to the post making it longer, but whats even better is knowing exactly what Google is wanting to see in your post. With some of the tools we have access to, we are able to see what Google is looking for by putting in the existing content and comparing it to the other posts ranking for that keyword. In the below example we will take a look at one of the posts on ItIshooting.com, and we will see what can be done to make that post rank higher.
Article URL: https://www.itishooting.com/best-crossbow-for-the-money
Keyword: best crossbow for the money
Search Volume: 1,900 monthly searches
Article Length: 4,500 words
Current Ranking: 33
Normally, many people would think this is a great post that is really long. But for some reason its just not ranking high enough in Google. You can use tools such as MarketMuse, and they will help you to get words that Google is looking for you to have in your article and how many times. In the graph below I have added a few words that Google is looking for that the article doesn't have.
[ninja_tables id="7362″]
Linking
Internal linking: The internal linking of the site is well executed. Whenever posting more articles, continue to interlink the articles to one another.
Backlinks: For the backlink profile, it would be good to increase the TF so the ration of TF to CF is closer to 1:1. In order to do this, I would find some hunting, fishing, outdoor space blogs that have high backlinks and reach out to them to see if you can write a post for them or get linked to on their site.
Some suggested sites could be:
https://www.thebrokebackpacker.com (TF 21)
https://www.primalsurvivor.net (TF 27)
https://knowpreparesurvive.com (TF 28)
Monetization
The site is currently monetized through Amazon and only recently through Adsense. Another option that someone could do with this site is to take a look at a few ClickBank products that have higher commission that would interest the type of audience visiting the site. Here are a few examples: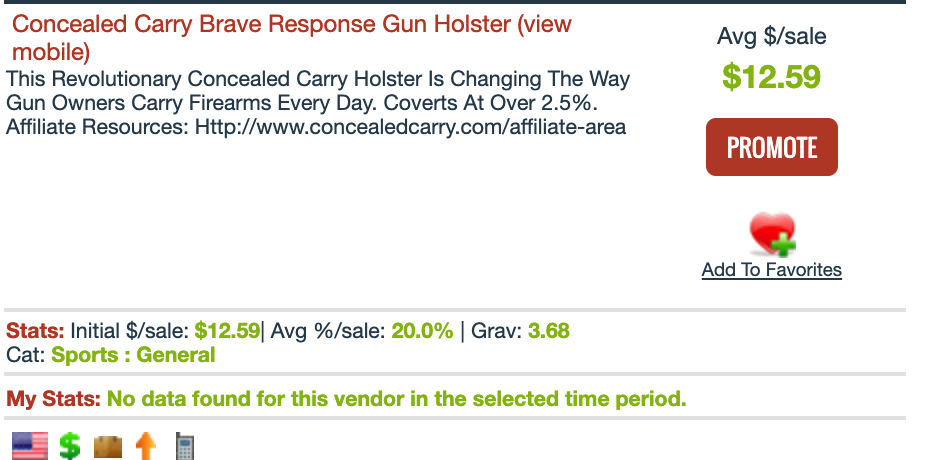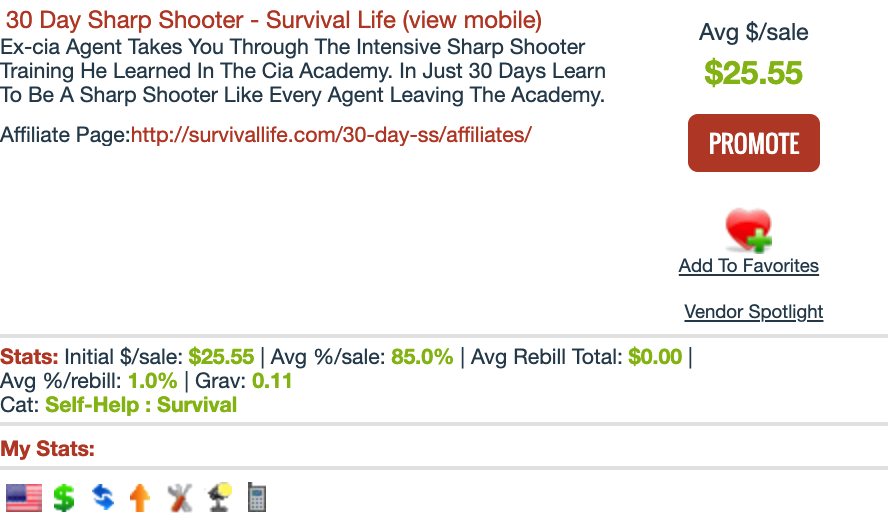 More options you can also choose to incorporate to try and get a higher commission rate could be to use places such as Shareasale where you will be able to get affiliate links as well as other hunting sites such as;
Low Hanging Fruit – Keyword Research
A lot of sites tend to go after the bigger keywords with lots of traffic, but that always leave room for sites to go after lower volume, buyer intent keywords. In the hunting and gun space, there are a ton of buyer intent keywords but also a lot of informational keywords that have lower volume but lower competition that this site could rank for quickly. Here are a few examples using the KGR system:
[ninja_tables id="7352″]
Comments
This site has great potential to grow and fit nicely in a portfolio or grow and sell. The above information is only a small glimpse at what growth opportunity the site has.