Buying and selling websites is big business these days. As a buyer, you want to be on the lookout for a website that has potential. You want a site that shows the promise of developing a solid revenue stream, and one within a niche that you are comfortable with. One attractive option is turnkey websites, which are ready-made websites that are not yet earning income.
In this article, we focus in on turnkey websites. We explain what they are, where you can buy them, and the process you should undertake to ensure you are making a good investment. Let's get started.
What is a Ready Made Website?
A ready made website, or a "turnkey" website, is a type of website available for purchase that allows you to hit the ground running. The site is ready to run, and ready to accept visitors and start generating revenue. As the buyer, you are simply taking over from the previous owner, and jumping right into the online business.
Turnkey websites are not all created in the same manner. The type of online business will differ depending on the site. The seller often has created this website for the express purpose of selling it, and the buyer searches for a website in a niche that they are comfortable with. The buyer has the benefit of not having to spend time creating the website themselves.
Most premade websites that you buy weren't built to long ago (probably within the last month). This means that although everything is setup on the site, the site probably isn't ranking for any keywords yet. Most people believe it takes around 6 months to get out of Googles Sandbox before you start ranking higher up for some of your keywords and in turn hopefully start earning a few dollars.
Where Can I Buy A Ready-Made Website?
If you think a ready-made website sounds like an excellent opportunity, then you might be wondering where you can get one yourself. There are several online marketplaces that offer ready-made websites. Here are a few of our favorites:
Brandbuilders.io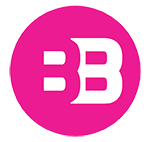 Brandbuilders.io is a service that helps you do just that – build your own online brand! They offer numerous services, including turnkey websites in the affiliate marketing, FBA selling, and e-commerce spaces. Brandbuilders uses their depth of experience to create websites that are built to receive traffic and generate revenue. They can also assist with the day-to-day tasks of running these websites – including content creation, link-building, and website growth.
Brandbuilders is a comprehensive solution for anyone looking to enter the online entrepreneur space who needs a little guidance. The websites are your own, and your business is your own, you are just receiving a little help.
Flippa

Flippa is an online marketplace of websites for buyers and sellers. You can find websites of all sorts on Flippa, including what would fall under the definition of a turnkey website.
Flippa can be a great resource for any web investor, but it is important to keep in mind that it can be very hit-and-miss. There are websites of all types, in all niches, and of all levels of quality. You need to be prepared to put in the due diligence to see whether a turnkey website justifies its purchase price. If you are willing to do the work, you can find some winners.
Human Proof Designs

Human Proof Designs is another online service that helps people with starting their own niche online business. Among other services, they make ready-made websites which are ready to be taken over and ready to start generating revenue.
They mainly specialize in creating turnkey affiliate websites. They have extensive experience in building sites that convert. They can also assist with creating content and with keyword research. Human Proof Designs might be the solution you are looking for if you are trying to start an affiliate site and need some guidance to winning techniques.
How to Make Money with Ready Made Websites for Sale?
Now that we have examined where you can get turnkey sites, let's turn our focus to strategy. In this section, we're going to show you the three ways in which you can actually make money using a turnkey site. As you know, not every online business model is the same. Let's look at three areas of turnkey sites in which you can specialize.
Affiliate Sites
The first common option for turnkey sites is affiliate sites. Affiliate websites are websites which promote affiliate products (most commonly through the online giant Amazon). Basically, your site directs users to products which are sold online. If a visitor clicks through one of your links and purchases the product, then you get a cut of the sale. Affiliate sites often attract users by providing interesting content in the form of blog posts, how-to guides, video content, and more.
A good turnkey affiliate site will be created to fit within a defined niche that shows promise. There will likely be a direction as to which type of content it will produce, and how it will attract users and convert sales. Often, the turnkey website designer will also help with creating content and optimizing keywords for more views.
E-commerce Sites
Next up are turnkey e-commerce sites. E-commerce sites are quite a broad area of online business. Basically, it's a site where you sell something. With a turnkey website, it is typically a product that can be sold fully online (such as digital services, online courses, or dropshipping products).
Basically, the turnkey web designer creates the online store, and designs the website to attract users. A business strategy is formulated to draw users to the site, and this is all passed on to the buyer.
Ad Revenue
With any type of website that receives regular traffic, can become a valuable source of income. Any website that generates traffic has the option of selling off ad space to advertisers. Whether it is the primary goal of your website, or a secondary source of income, it can become a valuable way to generate income.
Here are some of the main ad revenue options you can choose from:
Before you get ads setup on your site its important to have a steady stream of traffic coming to your site. If you have over 50 people a day coming to your site, Adsense would be a good option to add. For both Ezoic and Mediavine, you do need a substantial amount of traffic going to the site before you can apply. Make sure to check out their requirements ahead of applying so that you know what your site needs to be averaging in traffic in order to be approved with them.
Why Choose A Turnkey Website?
In this section, we're giving you a comprehensive guide to choosing whether you want to enter the niche of turnkey websites, and how to choose the website that is right for you.
Not all turnkey sites are created equal, and we are here to help with the decision making process to ensure you get the most out of your investment. First, let's look at the pros & cons of whether you want a turnkey website at all:
Pros of Ready Made Websites
Everything is Ready to Go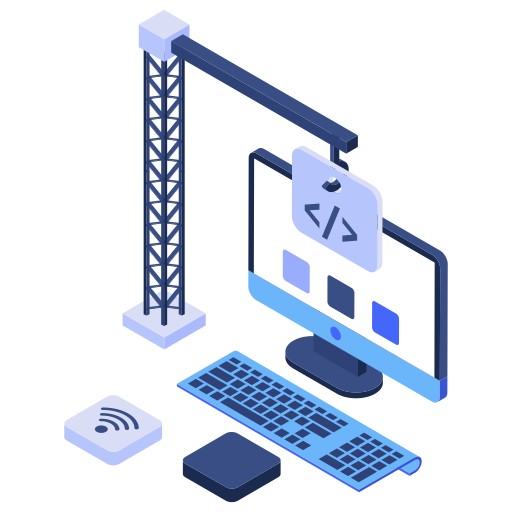 The main pro in purchasing a ready-made website is that everything is ready to go. The development and design phase has been completed, and your new website has a set niche and set business strategy. All you have to do is handle the day-to-day, or adjust the strategy as you see fit.
Simply put, this saves a lot of time. If you are able to find a turnkey website with a business model that you trust, then you would likely be willing to pay to forego the development process, which is essentially what you are paying for here.
They Are Built by Designers With Expertise
If you go with a reputable website designer, they will also have a depth of expertise in the industry since they are familiar with building their own websites. You can benefit from this expertise as a buyer. Not only will they create a website that is optimized to draw traffic and conversions, but they can assist you with the day-to-day operations of the site. Of course, all of this costs money, but it becomes worth it if you make more money off the site than you initially paid for it.
It is all about return on investment, which we will dive into in the next section.
Cons on Ready Made Websites
More Money Upfront
Of course, the main con is that a turnkey website is more upfront money. If you're an experienced website designer, you could create your own website for a lower cost. So it really becomes about what this expertise is worth to you. You need to be sure that this upfront investment is justified by the potential money you will be making off the site.
Due Diligence is Required
As with anything, there are various levels of quality with turnkey sites. From online marketplaces, to specialty website designers, you never quite know if a site is going to succeed or not. A business is never a guarantee, which is why you need to put in the time to research your investment opportunities, and choose the websites with the most promise.
If the risk seems a bit much for you, there is also the option of buying a website that is already established. These websites often have proven revenue streams, and offer a bit less of a risky investment than a start-up site. Marketplaces such as Motion Invest offer established web businesses.
Buying a Successful Turnkey Website
In order to be successful in purchasing a turnkey website, you need to formulate a strategy. Here are the things you need to do to buy a turnkey website that suits your strengths:
Step 1: Evaluate Your Strengths and Search the Market for Websites that Align
First up, you need to pick a niche. Above, we explored the different types of turnkey websites, whether it's affiliate, e-commerce, content resources, and others. You need to identify your own strengths, and decide which type of website works for you. Do some research into these areas, and decide which type of site you would most like to run.
Next, search the market. Use any of the online marketplaces or services we have mentioned above, and survey the market for reputable turnkey websites.
Step 2: Due Diligence (evaluate website but also niche and market)
Once you have found a website, the work is really just beginning. You need to do extensive due diligence on the website to ensure that it actually justifies the purchase price. You need to verify the claims made by the seller.
If a website claims to have existing traffic or an existing revenue stream, you need get proper screenshots which prove these details, and you also need to verify these screenshots are real. You need access to their Google Analytics to verify traffic details as well. This likely won't be as big of an issue if you buy your website from a reputable website designer such as BrandBuilders or Human Proof Designs, but becomes very necessary if you are buying a ready-made site from an online marketplace.
Regardless, due diligence is what separates a good investment from a bad one. You need to know exactly what you are buying, and how you will be able to operate it going forward. You need to be aware of the current situation, as well as the potential for future growth. Your return on investment is the overall concern, and all of these factors decide whether the return is worth the price.
Step 3: How Would Your Strengths Help This Website?
Finally, you need to consider the future potential of this website. You need to research the niche, and research the industry in which this enough to provide a worthy return on investment.
Also consider how it aligns with your own skills and expertise. Is it in a niche you are familiar with? Have you operated a site like this successfully before? Do you think you would create a synergy with this type of site? These are all relevant considerations, and help to decide whether your unique set of skills would help this website succeed.
Step 4: Paying for It
Finally, there is the purchase process. You need to pay for your website and handle the transfer. Many online marketplaces will handle the transfer process for you. The key here is getting everything set up and ready to go, so that you can begin operating your new site immediately.
Conclusion
Thanks very much for reading our guide on ready-made websites. As you can see, there is a lot to consider. From where you buy your site, to what type of niche you want to pursue, to doing your due diligence, there is a lot that goes into making a successful investment. As with anything, the more you do it, the more adept you will get. We hope this guide helps you to succeed with your very own online business!